From ZERO to PRO! If you're looking for employment, head to MODE GAKUEN!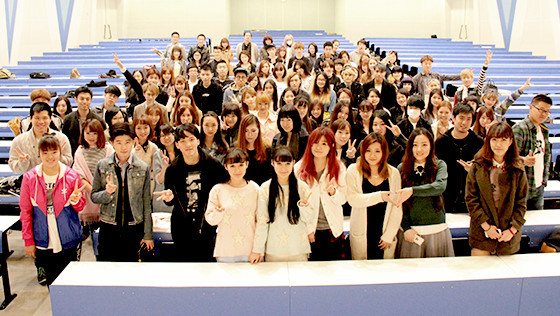 To All International Students
There are no boundaries in the desire to learn.
There are 483 international students from 30 countries and regions studying at MODE GAKUEN (Tokyo, Osaka, Nagoya)*.
MODE GAKUEN has a variety of support systems so that international students can have a safe and enjoyable school life.
As a school, we provide full support not only for school life and study, but also for housing and daily life in Japan, employment at Japanese companies, and acquisition for VISA.
At MODE GAKUEN we will do all we can do to help those who have the desire to learn.
* Achievement of the 3 MODE GAKUEN (Tokyo, Osaka, Nagoya) schools at the end of January 2023.
Open Campus
Visits / Consultations every day, even online!
(10:00 - 20:00 JST, excluding Sundays, Japanese public holidays, and dates between 12/26 - 1/5.)
▶See list of events TOKYO OSAKA NAGOYA
・Trial Class TOKYO OSAKA NAGOYA
・Available every day! Online individual consultations. TOKYO OSAKA NAGOYA
Welcome to MODE GAKUEN
Turn your personality into talent.
From fashion to makeup, a school where you can learn about cutting-edge creation and business.
MODE GAKUEN was established in Nagoya, 1966. Currently, being one of the largest vocational schools in Japan with the school buildings located 3 minutes by foot from each terminal station in Tokyo, Osaka, and Nagoya.
It is a school accredited by the Minister of Education, Culture, Sports, Science and Technology as a "Professional Post-secondary Course" for practical education that is recognized by Japan.
Starting with curriculum development that is made considering the needs of the times, special lectures are given by specialists who are active in the forefront of the industry. We provide a state-of-the-art learning environment.
At MODE GAKUEN, around 4,700 students are currently studying fashion, design, business, stylist, interior, graphic, makeup, and hair stylist. Graduates are rated highly due to their practical skills and employment guidance they received based on the needs of human resources in each industry.
Additionally, we have introduced an study abroad system at the Paris campus "CREAPOLE", creating an environment for nurturing creators who will become active around the world.